20th Anniversary STAR KNOWLEDGE CONFERENCE
  November 11, 12, 13, 2016
at the Miracle Springs Resort
Desert Hot Springs, CA
Miracle Springs Resort & Spa
10625 Palm Drive
Desert Hot Springs, CA 92240
Phone: (760) 251-6000
In Partnership with Earth Shift Conference

WELCOME FROM CHIEF GOLDEN LIGHT EAGLE!
We are so excited to be teaming up with the Earth Shift Conference to make this one POWER HOUSE Event!
Come Celebrate the 20th Anniversary of the 11:11 Conference with Chief Golden Light Eagle, your Star Family and the 2nd Annual Earth Shift Conference at the Miracle Hot Springs Resort in Desert Hot Springs, California!
Ancient Wisdom and Ceremony perfectly blended with Art, Music and Healing!
This will be like no other experience….
Purchase Tickets Here
Register for one-day, two-day, and 3-day passes here! Friday, November 11, 2016 is dedicated to the Star Knowledge 11:11 Conference and Ceremony.  Saturday and Sunday, November 12-13, is the Earth Shift and Star Knowledge combined conference.
Please Note: This link will take you to the Earth Shift Conference EventBrite Page to purchase tickets for this Power-House Event including the Star Knowledge Conference AND Earth Shift Conference!
Using this link supports Chief Golden Light Eagle and the Star Knowledge Conference.
For questions and assistance please contact Jen at 303-506-1319
Live Streaming Now Available!
$44 all three days!

Watch the entire Conference Live, or at anytime, from anywhere in the world! 
Registration includes unlimited access to the live recording.
For questions and assistance please contact Tracy Urban at 720-935-2493
CHIEF GOLDEN LIGHT EAGLE
Teacher of The Star Ways, Chief Golden Light Eagle is one of the "original code carriers" of Turtle Island (North America). Nakota Sundance Chief Golden Light Eagle, is a member of the Nakota Ihunktowan Band of South Dakota, a spiritual advisor, and one of the seven Sundance Chiefs of the Yankton Nakota.  Through years of prayer and ceremony, with a group of spiritual teachers, he has brought forth interpretations of the Star Laws.
Chief Blue Star Eagle (Sherwyn Zephier)
Dakota Artist and Sundance Chief – Blue Star Eagle, Story Teller and Cultural Teacher/Lecturer.  Sherwyn's objective is to teach people to see the beauty in the world around them using the Arts. Sherwyn has aspired to teach many audiences of all ages and walks of life. He has spoken to all races of people in many regions of the United States and Canada.
Sherwyn answered Spirit's call and created the sacred visual interpretation of the "Maka Wicahpi Wicohan 11:11 The Symbols".  He sat praying with the Star Law Symbols during the time of the Snows and composed the Sacred Art for this book of sacred teachings.  As an artist it is the ultimate dream and honor to use one's God-given talent to apply to a project that will impact the entire planet in a positive, loving and Spiritual manner. Maka Wicahpi Wicohan was a project that catapulted Sherwyn into a new dimension of seeing. That experience has helped him to stand before his own people with a great sense of pride and respect of where he came from, where he is today and what the future holds for him.
Grandmother  Silverstar
(Cherokee-Oglala Lakota-Cheyenne-Cree Elder) she is one of the "original code carriers" of Turtle Island (North America). A Teacher of the Star Ways, Grandmother SilverStar carries the Ancient Star Knowledge Bundle to the Brothers and Sisters of the Four Directions of Mother Earth, sharing the 52,000-year old Star Knowledge (Universal and Spiritual Star Laws).
For more info and to purchase books and calendars, click here.
Laura Eisenhower
Laura is a Cosmic Mythologist, Global Alchemist and Clairvoyant Healing Practitioner, and is also the great-granddaughter of Dwight David Eisenhower. She is on a profound mission to reveal our true origins connected with the 'Magdalene' and 'Gaia-Sophia' energies of love and wisdom and works to liberate us from false power structures. She brings attention to our hidden Ancient History and this Ascension process we are living, as our solar system is aligned with the Galactic plane, giving us the opportunity to expand into Higher Earth energies.
Lecture overview: Cosmic Gaia Sophia
WORKSHOP TOPICS:
Ascension Breakthroughs Out of Artificial Intelligence
In these times, there are new assaults and weapons used on us to keep us from activating our DNA and expanding into Higher Earth energies and so this presentation will be about how we can watch out for this and protect ourselves.  I will be talking about the 13th Gate, Unity Consciousness, Higher Earth dimensions, Sacred Geometry, Christ-Sophia, Bifurcaton, planetary alignments, Organic Ascension Timeline, Artificial Intelligence and dark technologies we have to be careful of, so that we don't get lost in their imitation reality or manipulations.  I will help shine light on the larger picture and where things are in the collective and beyond, on a cosmic, galactic and matrix level.  I will discuss amazing break through information, including things about disclosure, ET agendas, Eisenhower and Valiant Thor and what is coming through at this time. This lecture is to help empower the individuals faith in this Ascension process and to help bring more clarity to how the game is changing, so that we can embrace our potential and say goodbye to all that does not serve us as global citizens of this Earth.
The Human Vessel shifting into Higher Earth Energies
In this workshop I will be talking about Archetypes, Galactic Zodiac and Chakras and how this relates to Stargates, DNA & Earth Grids and what we are experiencing on a physical level, as we are going through this shift, during this profound window period.  I will talk about manipulations of chakras and implants and how we can handle the high frequencies coming in, while we are still dealing with alien technology and Artificial intelligence and 3-D traps… This will help us to get more familiar with our divine blueprint and where reversals, targeting and distortions have made it difficult to embody these things and free ourselves of the time-loop.  This will help us in a practical way, in our immediate world, to prepare our physical human vessel for expansion into Higher Earth energies.
CONFERENCE EVENT COORDINATOR AND GUEST SPEAKER:
Jen Berryhill (Beautiful Blue Owl Woman)
Jen attended her first Star Knowledge Conference in 2010 and became an instant subscriber to the use of the Symbols.  She has greatly benefited from the teachings of the Maka Wicahpi Wicohan which quickly accelerated her Spiritual Awakening.   Now the Event Coordinator for the Star Knowledge Conference, Jen is working with the Universal Law of Unity to bring loving hearts together to share the latest information and wisdom of our time.  She is excited to do her first speaking event at the Miracle Springs Conference!
Bobbie Jo Kuhl
Bobbie Jo Kuhl is the owner of Into The Mystic Healing & Arts, a Holistic Wellness Center located in downtown Golden, Co. This healing house offers a range of amazingly talented practitioners, a Metaphysical Gift Shop, Organic Juice Bar and a Sensory Deprivation Float Pod. She is a Certified Massage Therapist, Psychic Intuitive, Osho Zen Tarot Reader and performs several variations of energy work.  She had an intense spiritual awakening in 2014 when Ascended Master Thoth started channeling through her. Thoth has been present every day since that moment and has been preparing her to teach of his infinite wisdom. She realized her soul mission on Earth as she saw herself coming to this planet in a Merkaba during a past life regression. She then knew without a doubt that her mission is to help Mother Earth by educating the masses about the importance of caring for themselves and the planet. Her business contributes to this mission by helping people remember that they have a soul mission and purpose. She believes everyone has special "gifts" that they can offer to humanity and that we all play a vital role in existence. She is now guided to speak in front of groups while channeling Thoth's messages, which is ultimately to keep people moving from the sacred space of their hearts.
"I, Thoth, the Atlantean, give of my wisdom, give of my knowledge, give of my power. Freely I give to the children of men. Give that they, too, might have wisdom to shine through the world from the veil of the night. Wisdom is power and power is wisdom, one with each other, perfecting the whole."- The Emerald Tablets of Thoth
WORKSHOP TOPICS:
Remembering Your Soul Mission
This is the time for you to remember why you came here.  We all have a soul mission, something we volunteered for when we came to this planet.  There have been some major shifts in 2015 that has shaken most of us to the core. A spiritual earthquake that shook off anything and everything that no longer serves our highest good. You aren't feeling fullfilled at your job, friendships and relationships have fallen away, something is "missing". 
This is because you are here to help Mother Earth, it is time to step into your power, it is time to remember your mission. This workshop will begin with a guided Merkaba meditation. We will ask that all blockages be removed from the solar plexus. This meditation will raise each of you to a higher vibration that is needed to remember your soul mission. Once we reach the proper vibration, I will channel Ascended Master Thoth and he will open each persons heart chakra. I was guided by Thoth to open the solar plexus first because that is the chakra that has the most influence on the heart. To receive these messages your solar plexus and heart must be fully open. There will also be crystal grids placed throughout the room to balance the other chakras. When the heart chakra is open, you will be filled with wisdom, love and guidance to remembering.
Anara WhiteBear and Chris Katsaropoulos
Garrett Duncan
Garrett Duncan was born and raised on the Navajo reservation. His clans are the Bitter Water clan (mother) born for the Red Running into the Water clan (father).  Due to his Navajo heritage, Garrett has always encompassed his spiritual upbringing into his everyday life.  At a young age, Garrett listened to the stories told by his grandparents and their teachings that reflected their cultural knowledge, and he was fascinated with the myths and legends of the Diné — who conduct ceremonies to restore health and overall well being.  Their philosophy is based on the concept of Sá'ah Naagháí Bik'eh Hózhó.  "in long life and everlasting beauty".   Many of the prayers and songs encompass a dualistic philosophy. Sá'ah Naagháí translates to "long life" but from a philosophical standpoint, it represents the male concept of duality — the warrior & the protector.  Ceremonies conducted from this aspect are used to provide protection but also to "attack" certain ailments — to channel energies to be directed and attack that particular ailment so that the patient can heal.  The Diné traditional way of healing encompasses all aspects of the human body in order to restore health and harmony of the individual. Garrett's a shamanic teacher and healing facilitator.  Currently, he has embraced his abilities and learned to channel universal energy to assist those in need.  He considers himself a "modern day" medicine man.  In beauty, it is finished
WORKSHOP TOPIC:
Introduction to Shamanic Essences: Establishing your Shamanic Resonance
This workshop will debut the Shamanic essence line created in collaboration between Garrett Duncan of NAVAJO ILLUMINATIONS and Madalyn Kennedy of BELOVED ESSENCES.  Garrett will introduce the essences through the storytelling of their creation and his involvement through ceremony. The essences include:  Chaco Canyon, Land of the Ancients; Mt Rainier, Standing upon Fiery creation; Shiprock, Rock with Wings; Window Rock, Gateway to the Cosmic worlds; White Buffalo Calf Woman, Mother to the Native American people. Participants will receive a blessing of the essences and will receive instruction on their use.  Drumming will be conducted to further activate the energies. Handouts will be provided on each essence to all participants.
Uqualla
"I am of the people of the Blue-Green Waters: Havasupai. Birthed to the Grand Canyon in the season of the hunts and seed gatherings. My journey's path began with life on the rim of the Grand Canyon. My spirit memories began with gatherings of the neighboring clans. The oratory, songs, and dances created my spiritual foundation. I have seen many walks as I have led my people as tribal chief, a ceremonial dresser, traditional advisor, and steward of cultural events. As ceremonial Facilitator, I have been given the responsibility of bridging the physical and spiritual. I am guided by the medicines, spirits, and all  the Wisdom Keepers of time.
I invite you to share with me the blessings of the Great Spirit."
WORKSHOP TOPIC:
THE HEALER EARTH BUNDLES ARE WEARING AND NOW THE NEED TO REFURBISHING IS CRITICAL
(The physical healer powers are depleting,; time for rejuvenation).
Recognizing the causes; taking action, reprogramming, awakening and setting directions!
Bring limited tools of present trade, willing to retrace, erase, and alter!
Grandmother Mary Lightweaver
Grandmother Mary Lightweaver is an ancient healing dance practitioner, Sundancer, massage therapist, ordained minister, earth guardian, and sometimes clown.
WORKSHOP TOPIC:
THE TAPESTRY OF ASCENSION – BE WEAVED IT OR KNOT!!!
Grandmother Mary will focus on using the 11:11 Symbols to activate, enhance and maintain your individual sacred gift, as we all move forward during this time of ASCENSION.  There will be a group healing as Grandmother Mary is Spirit guided in an sacred ancient dance along with healing tones, clearing energetic blockages and aligning the chakras as she weaves the love light of Creator.
In addition to her workshop, Grandmother will also be available for private sessions during the conference.
Narayani Gaia
For the last 20 years, Narayani Gaia has been initiated into both traditional and modern forms of meditation, movement and healing work while sharing these gifts with others all along the way.
As a student of spirituality, Narayani has sat in many Native American ceremonies, received mantra from 5000 year old lineage, swam with whales, went to herbal medicine school and met many spiritual leaders. She has studied folkloric dance and music from central and west Africa since 1993. Narayani has studied 100s of hours of eastern philosophy and healing practices including Qi Gong and Ayurveda.
Narayani has worked as a birth and death doula and has helped people cross over with sharing healing light and prayer. She has also helped many break free of ancestor patterns that are unconsciously running their lives.
As a healer, she has worked with 1000's of people, both hands on and remotely. She became a massage therapist in 1997, a yoga Instructor through Swami Satchidananda in 1999 and experienced a profound spiritual awakening in 2002 that lasted years to reveal its power.  As a teacher, Narayani created a 500 hour holistic healing curriculum, trained healers in making natural body products and traditional treatments and loves making home made concoctions out of yummy natural oils, flowers and plants for family and friends.
As a spiritual guide, Narayani has worked with hundreds of people to realize their potential. She has led community monthly ceremonies for women, taught spiritual massage workshops,  lead yoga and meditation retreats and has been part of countless prayer rituals for world peace. She is the founder of The Spiritual Awakening Global Summit www.SpiritualIntegrationSummit.com and Alchemy of Awakened Leadership Summit. www.NewAwakeleaders.com.  www.EcoSpiritualWellness.com and NarayaniGaia,com
Workshop:
True Self Embodiment Activation
Integrate Your Awakening & Clarify Your Prayers.
In this era of Global Awakening, we are learning to INTEGRATE immense energies throughout time and space.  Clearing past karma while activating new codes is challenging and can be super overwhelming. The key to integration is to focus your awareness, and track the way energy flows and guidance comes so you can clear past personal and ancestral trauma, quickly get present in your body and actualize your sacred prayers for Mother Earth and future generations. In this workshop, we will do inquiry plus simple meditation and mudra practices to support you to integrate, clarify and ground your prayers for the greatest good of all (that includes you!)
Evan and Angelica Perman – Sound Shrine
Evan and Angelica will be doing a Sound~Healing, Musical~ Meditation
Tracy Urban
Born and raised in the Denver metro area, having left home at the age of 15 and learning the hard way, I was single and a young mother of 3 by the age of 19.
After suffering paralysis, my life shifted from Technical to Spiritual. In order to heal myself, I began to study many different healing modalities. Having been born with the ability to see and hear Spirit, I feel life has brought me back full circle. As I began to get in tune with my body I also began to reopen the precious gift of my 3rd eye.
Currently I am a student of Shamanism with instruction from Garrett Duncan of Navajo Illuminations and Granddaughter Crow learning through their unique knowledge.
I also am engaged in providing IT support for a variety of clients. From webinars and recordings of workshops and conferences, to website design and production, with my extensive IT background, I am able to meet all the needs of my client base.  It is such an honor to be providing the Live Stream for the Star Knowledge Conferences!
Schedule
November 11, 2016
MAIN HALL PRESENTATIONS
               Opening Ceremonies  with Chief Golden Light Eagle and Chief Blue Star Eagle
               9:00 a.m.             Bobbie Jo Kuhl
               10:00 a.m.           Grandmother SilverStar
               11:00 a.m.           11:11 Ceremony and Teachings with Chief Golden Light Eagle
               Noon                    Lunch Break
               1:00 p.m.             Jen Berryhill – Special Ceremony
               2:00 p.m.             Garrett Duncan
               3:00 p.m.             Narayani Gaia
               4:00 p.m.             Anara Whitebear and Chris Katsaropoulos
               5:00 p.m.             Laura Eisenhower
               6:00 p.m.             Dinner Break
               7:00 p.m.             Mary Lightweaver
               8:00 p.m.             Sound Shrine Musical Performance
Special Closing Ceremony Announcement:
Chief Blue Star Eagle will be leading us in the Snake Dance on Sunday Evening
Earth Shift Conference Presenters
Saturday and Sunday
Join us for a gathering of conscious souls to activate your consciousness and empower yourself as we tap into higher dimensional wisdom.  There will be 3 days of amazing presenters and conscious frequency raising music. Come!  Explore and Expand Your Consciousness!
---
FEATURING
CELESTE YARNALL ~ NAZIM ~ DR. DREAM 
JULIAN FOREST ~ ASTARA ~ JOAN OF ANGELS
MS JIU JUNG ~ JONAH BOLT ~ DANIEL OF SEDONA
JAY GABRIEL CAVASOZ ~ CHARLES GILCHRIST ~ MARY ELECTRA
JENNY MARKS ~ ANOUK SOPHIA

---
CELESTE YARNALL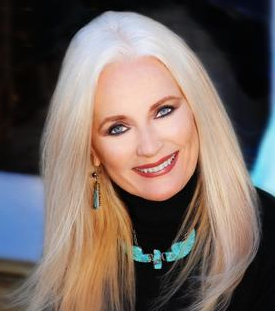 Celeste Yarnall, world famous actress on Star Trek, has been a radio host and regularly appeared as a speaker/lecturer.
Celeste Yarnall of Star Trek fame is an amazing woman of many talents who has been very successful in many fields, including managing screen writers, hosting a Radio show and regularly appearing as a speaker/lecturer. The model and actress, romanced by Elvis in Live a Little, Love a Little, was named the Foreign Press' Most Photogenic Beauty of the Year at the Cannes Film Festival in 1968 and received her PhD in nutrition in 1998, setting trends for holistic living before it became as popular as it is today.
---
CHARLES GILCHRIST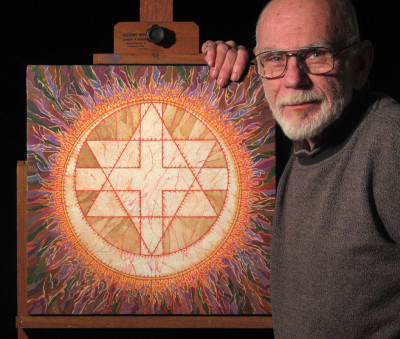 Charles Leslie Gilchrist was born in Wichita Kansas on June 17, 1940 at 12:04 PM. He showed marked artistic talents at a very early age, drawing and painting constantly. His artistic career really began at the age of four, as he was already convinced of his life's path.
His formal art education began at the age of 11 (1951). He was the youngest student ever taken by Genevieve Ingram Frickle, a well known portrait and landscape painter, living, working and teaching in Wichita. She developed his natural drawing talent and taught him to see as an artist.
---
JULIAN FOREST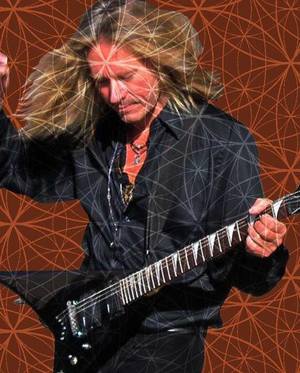 Julian Forest is a cosmic musician and sacred geometrist who has gained international notoriety for creating cascading, electrified sound waves for meditation and healing. He is currently creating "The Miracle Hot Springs Earthshift Conference" with Jonah Bolt from Starseed Radio as MC and Host. Julian Forest has sound tracked sacred geometry videos for Charles Gilchrist, starred in several movies, is affiliated with Surtarang Waves of Melody, started by Ravi Shankar and is building a new Renaissance on a planetary scale. The easiest way to find Julian is to type in Julian Forest musician on google or Facebook and go to his Fan Page.
---
DR. DREAM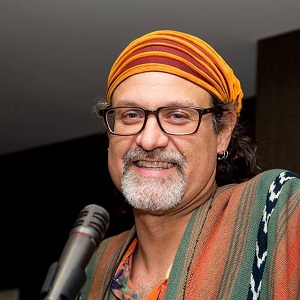 Galactivation?:
The Universal LOVE Galactivation is a multi-sensory journey utilizing multiple energetic modalities to create a tangible spiritual experience. The energy provides you with an opportunity to align to an energy source that promotes healing, self-empowerment and authenticity.
The Flow?:
Dr. DREAM guides you through visualization and storytelling into a deep meditative state. The Band of Angels joins Dr. DREAM to facilitate a range of holistic modalities and tools on and around you. The list of modalities are listed below.
Dr. DREAM:
Dr. DREAM has been gathering groups together for the purpose of raising frequencies and expanding consciousness for many years. In January of 2010, Dr. Dream officially began the Tour of LOVE. Since that time, there have been more than 380 Galactivation Experiences, in over 120 cities around the world!
---
JONAH BOLT (EMCEE)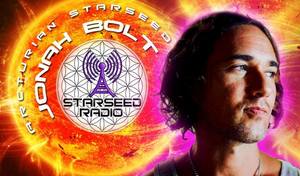 Jonah Bolt, Host and Commentator at Starseed Radio, empowers listeners by sharing ancient knowledge, secret information and technology to sustain the planet. Jonah is heavily involved in community development with organizations, such as Transition Black Mountain, NC & Transition Asheville, NC (transitionasheville.org), Peacetown Asheville, NC (peacetownasheville.org), Evolver (evolver.net) and uses aspects from the "Domain" Eco-Village for the homeless.  
He is a Youth NOW campaign activist youth now which reaches out to high school & college students across the globe, partnered & supported b We the World (wetheworld.org). Starseed topics cover the latest in World News, Conscious Living, Health & Wellness, Earth Changes, Global Events, New Technologies, Spirituality, Sustainable Practices, Esoteric Topics, Holistic Practitioners, Healers & Galactic News. He features ground breaking Conscious content, which includes Environmental and Social Change movements, Activism, springing from real change at the community level.
---
MS JIU JUNG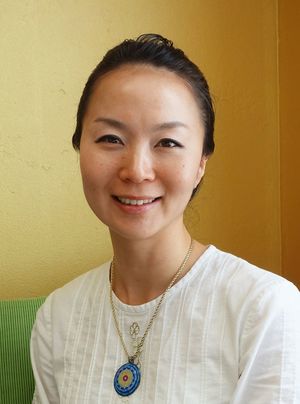 Ms Jiu Jung is a Master Trainer, Master Healer and the former Project Director of Sedona Meditation Center, an international non-profit foundation. She received rigorous yoga training in the MoAk Mountains of South Korea where her now world-known Teacher and author, Ilchi Lee, received his enlightenment. While in meditation in the MoAk "Mother of Mountains" in October 2006, she opened up to her own personal vision, which took her to the red rocks of Sedona.  
Upon coming to America she initially served as a Master Healer at a center in New York City for 3 years, until a new building was created as the Sedona Meditation Center, which she directed for 4 and ½ years. At least 15 demonstration training videos, once found for Ms Jung on Youtube under " J Jung" and  " Haejung Jung" are now found at changeyourenergy.com.  Her youth, posture, form, vitality and heart are visible in these and in her popular classes, and she is highly regarded by other American and Korean Yoga Masters, practitioners and travelers. She has taught Ki Gong (Korean for Chi Gong), a Korean form of meridian yoga, and many other classes. She leads retreats, vortex tours and is a gifted energy healer and spiritual intuitive who applies the 10,000 year old "Sun Do (Taoist)" energy principles to her work. 
---
JOAN OF ANGELS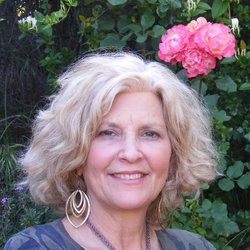 Joan of Angels, also known as Dr Joan Hangarter, DC is a visionary, intuitive artist, consultant, healer, author, speaker, who has dedicated her life to learning the art of listening to your inner voice and manifesting your visions.
In 2013, Joan began receiving the images from the Earth Messengers, Beings sent by the Divine. She was instructed to paint "33 angels in 30 days, and then to "Paint us and we will come." These messengers bring unconditional love, wisdom, guidance and most of all healing for the world. These paintings are unique portals to accessing the divine and fulfilling your destiny.
These divine beings are calling you to awaken, remember, and step into your destiny. They support you in clarity of vision, dissolution of obstacles and renewed courage to follow your calling. Through group and private sessions, as well as paintings, Joan of Angels guides her clients through the awakening of mission, purpose and destiny.
Find out more at www.earthmessengers.org Channeled messages available through paintings, readings, prints, cards and group events. 
---
MARY ELECTRA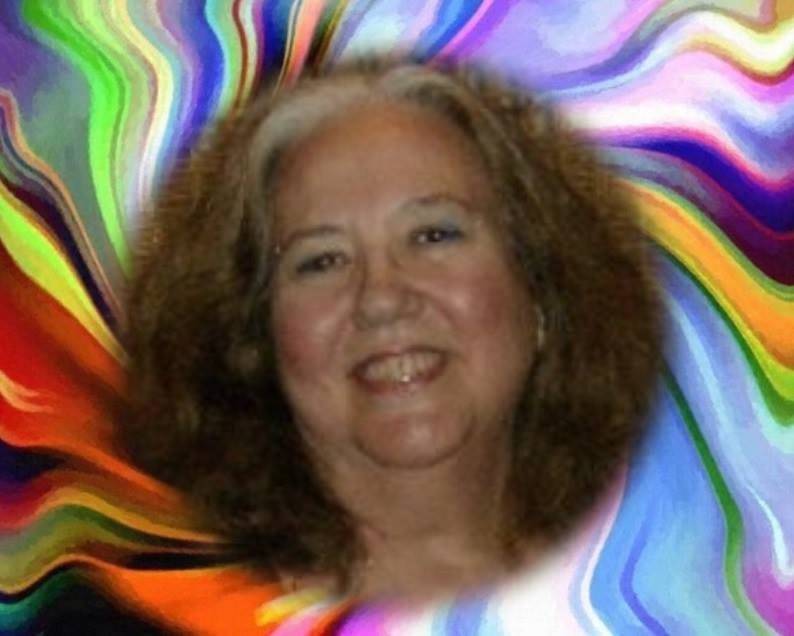 Internationally known Tonal Alchemist, Mary Electra, is a master of alchemy through sound enhancing and assisting the intentions of healing individually and globally. She has also written and published 3 books and produced 3 Sound Healing CD's.
In her healing work, Mary works on many dimensional levels, using such techniques as vibrational healing, body and breath work, tarot and spiritual counseling. Ancient sound and tonal frequencies of other dimensions manifest through her, and she is inspired by the spiritual vibrations of many masters i.e., Mary Magdalena, the Christ Consciousness, Sai Baba, Baba Ji, Mother Mary, as well as many other inter-dimensional beings.
Through the sound and inter-dimensional frequencies, unique to Mary, you will be guided to connect with your own inner wholeness through the portals of your higher dimensional self thus assisting you to find a true sense of homecoming, while opening you to your own personal "Omnipotence".
---
ASTARA FISHER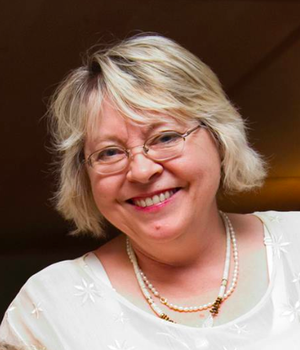 Astara Fisher is currently one of several dozen Solar Body trainers in America, reaching out to communities with simple, dynamic exercises for exponentially boosting the immune system by activating the Light Body. She was an anchor for Solara's activations in the 1990's in Seattle, WA and Vancouver, BC; traveled the world for ten years, attending Pujas in various countries with Sahaja Yoga, a form of kundalini yoga; and is writing A Children's Mythology of the World – A Secret History of Our World, Past & Present, for 10 to 14 year olds and their curious elders. She is Activity Coordinator at Sedona Meditation Center and Director of Sedona Wish List, a local organization representing more than 100 charitable and service organizations in the area.
---
DANIEL OF SEDONA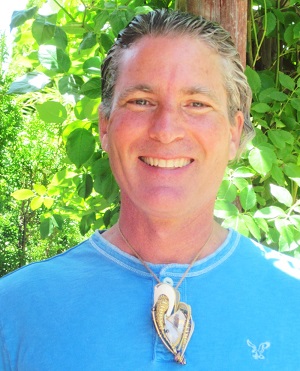 Daniel Of Sedona has traveled the world, lived within a 4000-acre self-realization community, taught martial arts as a black belt master, and is an author (One White Stone, Mystic Wisdom), teacher and mentor in the ways of self-mastery, sacred sexuality, and the full embodiment of our divine nature, while inspiring people to authentically live their passion, potential, and purpose.
Daniel's authenticity, radiance and compassion assists in promoting profound energetic and emotional healing and inner transformation through a form of life coaching, transpersonal psychology, sound healing (didgeridoo) and energy medicine to help break through mental limits and emotional barriers. With shamanic medicine and his ever-present didge, Daniel of Sedona is a "WayShower", mystic and alchemist teaching classes in activating higher states of consciousness, breathwork and workshops in the sacred masculine.
DanielOfSedona.com
---
JAY GABRIEL CAVAZOS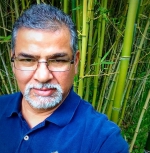 Gabriel's efforts to the New Biotecture Design Engineering of Environmental Behavioral Sciences has him currently completing his Masters/ Doctorate education through his full scholarship with the IAOS International Academy of Science under the direct guidance of academy founder/ world renown hydrogen technologies scientist Dr. Roger Billings. Having graduated from South Hills High School, West Covina, CA.

In 1974, where he also received his first music recording contract in Hollwood, he went on to college at the California State University at Chico State. Today, his commitment to the future of bio construction management and land development is strictly 100% Eco Sustainability rooted in a protocol that he has coined as "2M2DTomorrowTODAY BioTechnologies in his pursuit to realize the symbiotic integration of ALL Life Living Structure as ONENESS stemming from his studies and mentorship with one of the world's leading Sacred Geometry Fine Artists/ Philosopher's Charles Leslie Gilchrist.

With current projects in the United States, Costa Rica, Panama, Chile, Asia, Australia and Europe, ARCOTU is leading the way in developing NEW Proprietary Technologies in Sound Frequency Behavior, Energy & Healing, Organic Composite Materials and Bio-Technologies, Alternative/ Renewable Waste to Energy Management Systems, Organic Food Production, Environmental Restoration Efforts, Holistic Health & Wellness Healing Services, New Sacred Social Economic Systems for Monetary Abundance for ALL.

Mr. Cavazos is a believer in the co-creation of "Peer to Peer, People to People activities and maintains numerous strategic alliances with some of the most brilliant minds, individuals and companies of our modern times operating as a mastermind that he calls the "ARCOTU Vision Team!" "We are developing
New Alternative Hybrid Sciences that I think of as the "Green Apple of Life" that is revolutionizing the way we Live, Work and Play in complete synergistic harmony with the "Laws of Creation, states Gabriel. It is leading us into a New Frontier of Self-Erection by Bio-Environmental Behavior and Signal that has never before been accomplished on the face of our Planet through the understanding of our "PRIMORDIAL LANGUAGE"
---
Miracle Springs Resort & Spa
10625 Palm Dr
Desert Hot Springs, CA 92240